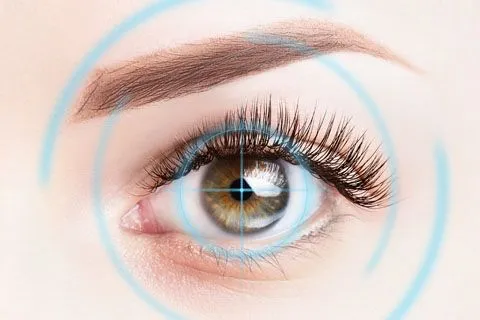 LASIK Surgery Consultation services offered in Rancho Cucamonga, CA
If you're tired of wearing glasses or contacts, consider LASIK surgery. This quick, outpatient procedure can safely correct your vision. At Crystal Vision Optometry, experienced optometrist Leena Adhikari, OD, provides LASIK surgery consultations to adults. Dr. Adhikari co-manages care with local ophthalmologists to reduce the risk of complications and ensure positive treatment outcomes. To make an appointment, call the office in Rancho Cucamonga, California, or book online today.
What is a LASIK surgery consultation?
A LASIK surgery consultation determines if you're a candidate for laser-assisted in situ keratomileusis (LASIK) surgery. At the appointment, your Crystal Vision Optometry provider reviews your medical history, measures your pupil size, and checks for dry eye disease.
After gathering the necessary information, your provider coordinates care with a nearby ophthalmologist. An ophthalmologist is an eye doctor who specializes in advanced treatments, like surgery.
What types of vision problems can LASIK surgery treat?
Crystal Vision Optometry might recommend LASIK surgery to treat several vision problems, including nearsightedness, farsightedness, and astigmatism. You're probably a candidate if you already wear glasses or contact lenses regularly.
What happens during a LASIK surgery consultation?
At Crystal Vision Optometry, a LASIK surgery consultation begins with a review of your medical records and a comprehensive eye exam. During the exam, your provider evaluates the health of your eyes, dilates your pupils, and conducts several tests, including a visual acuity test and an eye pressure test.
Next, your provider measures the shape and thickness of your corneas. That's because LASIK surgery reshapes the front of your corneas to sharpen your vision. If your provider determines you qualify, they refer you to a nearby ophthalmologist.
A week or two after your LASIK surgery consultation, your ophthalmologist performs LASIK surgery during an outpatient procedure.
What is recovery like after LASIK surgery?
After LASIK surgery, your eyes may feel itchy, burning, or watery. Your ophthalmologist provides at-home care instructions and gives you prescription eyedrops and pain medication.
Over the course of your recovery, you visit Crystal Vision Optometry for regular checkups. The team recommends visits at the following intervals:
One week after surgery
One month after surgery
Three months after surgery
Six months after surgery
One year after surgery
Make sure to attend each of your scheduled checkups and follow your provider's recovery instructions carefully.
What if I need a different type of eye surgery?
If you need a different type of eye surgery, Crystal Vision Optometry can help. The optometrists provide pre- and post-operative care for several types of eye surgery in addition to LASIK, including cataract surgery, corneal cross-linking, and photorefractive keratectomy (PRK).
To request a LASIK surgery consultation, make an appointment at Crystal Vision Optometry by calling the office or booking online today.